​KEVIN CARLYON​
​ SPELLS FROM £90 UK POUND

​ WITCH, PARANORMAL RESEARCHER AND TAROT CONSULTANT
​07851 686613 (11am - 2pm UK Time ONLY) WHEN AVAILABLE
​NOTE - I AM NOT AVAILABLE AT WEEKENDS
NEW EMAIL kevthewitch@outlook.com
IMPORTANT - THE FOLLOWING PAGES ARE MY CONDITIONS OF HELPING PEOPLE. IT IS IMPORTANT THAT YOU READ AND UNDERSTAND THE RULES BEFORE YOU ENLIST MY HELP, PARTICULARLY THAT I DON'T GIVE TIMESCALES AND THAT I TAKE PHONE CALLS IN MY TIMES, NOT YOURS.
​NUISANCES AND NUTTERS ARE NOT TOLERATED.​​
SPELLS CAST FOR ALL PURPOSES YOU MUST READ THIS WHOLE WEB SITE AND UNDER STAND MY RULES OF HELPING YOU.
​YOU MUST UPDATE ME ON A MONTHLY BASIS, WHETHER SOMETHING IS HAPPENING OR NOTHING IS HAPPENING. IF I DONT HEAR FROM YOU ONCE A MONTH THEN WORK IS STOPPED AND IS NOT REINSTATED, WHATEVER THE EXCUSE.
IMPORTANT NEW EMAIL
FROM DECEMBER 2019
​kevthewitch@outlook.com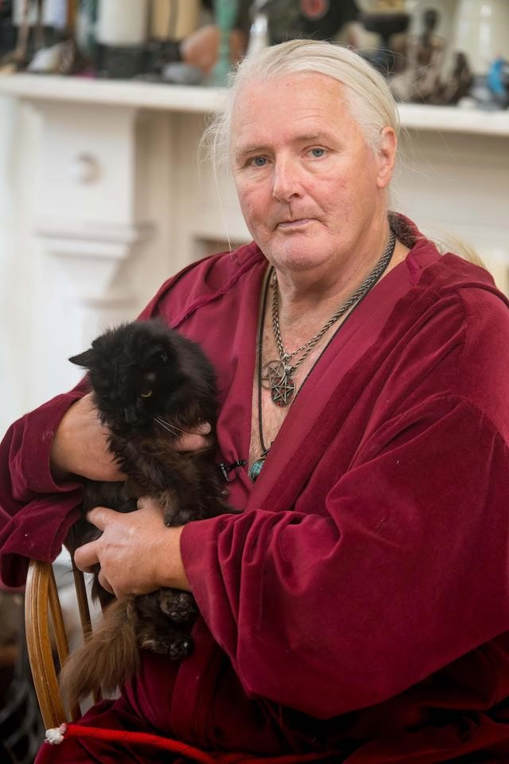 IF YOU ARE NOT PREPARED TO BE PATIENT FOR A SPELL TO WORK THIS IS NOT THE SITE FOR YOU. I DO NOT PRODUCE RABBITS FROM A HAT, WALK ON WATER OR PRODUCE INSTANT OVERNIGHT MIRACLES.
I DO NOT GIVE FIXED TIMESCALES AS EVERY CASE IS UNIQUE.
SEE PAGE 33 FOR MY CONDITIONS OF ACCEPTANCE TO HELP
​YOU MUST FOLLOW MY ADVICE AT ALL TIMES PARTICULARLY
WITH LOVE SPELLS. IF YOU CAN'T RESIST BLOWING YOUR TOP
​OR THINK YOU KNOW BETTER DO NOT ASK ME TO FIX I T.
IT IS ALSO VERY IMPORTANT THAT YOU ARE CLEAR IN YOUR OWN MIND THE SORT OF OUTCOME YOU DESIRE.
BLACK MAGIC IS FAR STRONGER THAN WHITE AND IT IS ADVISED NEVER TO USE BLACK MAGIC JUST TO GET FASTER RESULTS AS IT CUTS CORNERS WHICH ISN'T ALWAYS A GOOD THING. ASK FIRST.

YOU MUST GIVE ME REGULAR UPDATES, PREFERABLY MONTHLY AT LEAST AS IF I DON'T HEAR FROM YOU THE SPELL IS LEFT AT THE SAME SPEED, AFTER SIX WEEKS STOPPED.
​IT IS DOWN TO YOU TO GIVE ME UPDATES NOT VISA VERSA
TIMESCALES ARE ONLY APPROXIMATE. BLACK MAGIC DOESN'T UNLEASH DEMONS FROM HELL. IT IS STRONGER BUT NOT NECESSARILY FASTER, BUT IT DOES ENSURE THE SPELL.
KevtheWitch works his Magic on 'Live' TV (Friday 13th October 2017).
MAGIC ON 'LIVE' TV
​ ​​​On Friday 13th October 2017 I was asked to appear on ITV's 'This Morning' with Eamonn Holmes and Ruth Langsford. Ruth was in the 'Strictly Come Dancing' BBC 1 ball room dancing competition and was bottom. Eamonn asked me to boost her luck to keep her in the competition for a few more weeks. I did some 'mumbo jumbo' and positive thought and that week Ruth went up four places.

​She stayed in another two weeks and then I dropped out helping her as I thought any further and it would be cheating and also an abuse of my 'Power'

​To see the full interview go to YouTube and enter in 'This Morning/ Kevin Carlyon.
MY STORY - DID A TRAUMA KICK OF MY 'WITCHY' ABILITIES
I suppose any child born nine minutes after Xmas Day, on the day of the Full Moon in an outside toilet where my mother went in to labour and they couldn't move her would be slightly different but to say the least I have had a strange life. My life was quite normal up until I started primary school but one Sunday just before that my father volunteered to take to play football up on Plumstread Common in London. On the way we stopped to pick up another woman, who he said was coming to play too.

When we got there I was left in the back of the car while they supposedly went to find somewhere to play football. Quite a bit of time past so I went looking for them and there was my dad on top of a woman under a tree! His words were 'If you tell your mum you are fucking well dead'.

We went back to the car, an old black Wolsley, but it had gone, the keys having been left in the ignitition. By the time we got home it was very late. The first thing that I said to my mum was 'why was daddy doing press ups on a woman'! I think you can imagine the nuclear row that followed that! I was screamed and shouted at by my father and put to bed by my grandmother who also lived with us.

That night I had a dream of my dad on fire and also woke up and saw my mum walking around the room cleaning, whereas she was still in bed the other side of the room. The next morning I was in the kitchen and my dad was there but ignoring me. I said to him 'You are going to burn' and as I said it he turned around and caught the tail of his untucked in shirt on the gas boiling the kettle. Flames shot up his back so I poured a vase of flower water over him which put it out. He wasn't injured but I couldn't stop laughing! I think it was a combination of these traumas that triggered my paranormal sides.

When I started primary school I had the uncanny ability of telling other kids silly little things that would happen to them including that a chap would fall out of a tree - which he did and broke his arm. I was hauled before the school headmistress, Miss Bratton, and the school Church of England Priest, who at the age of 5 told me that I had the Devil inside me!!! My family were non beleivers in religion so my mum went up the school and muttered incantations that couldn't be repeated on the BBC. I became the school hero! That however didn't last long as people became scared of me but in a fun way.

As I grew older I realised that I had to control this 'gift' as it was controlling me. At no point was I scared of it, even though I didn't know what 'it' was. These abilities carried on all through my childhood until I started my secondary school, The Grove in St Leonards on Sea. Here they seemed to intensify and I particularly noticed that anyone who crossed me had something happen to them!
I started messing around with spells to see if I could ritualisticly control these energies and I found that to a certain degree I could! The first real spell that I performed was to find a neighbours lost cat. I burned a candle with a cats picture under it and made a wish. The lady had no real hope of seeing her pussy again as it was on a busy seafront with a mainroad at the front and cliff with bushes and trees at the back - plus foxes. Anyway, three days later she banged on my door and asked me to come and look in her basement. There were 8 - 9 cats, including her own. Oooops I thought. Overdone it a bit here!!
It was trial and error at first but I soon started to master the energies. It was at this point that I sought out other people with these gifts and suddenly found that I was being dubbed as a Witch! I met famous and infamous Witches alike but soon realised that they had jumped on a bandwagon! I chose to continue on my own although I found the antics of one, Alex Sanders, comical so I did follow his activities. particularly when he was doing a spell to stop the tide coming in and had to be rescued by the inshore lifeboat!

Alex and I were often argueing about things he introduced to the Craft, particularly homosexuality in Wicca, something that the creator of modern Wicca, Gerald Gardner, was totally against. I feel that people's energy is like a battery and has a positive and negative polarity. Male and female make the correct flow but two people of the same sex cause the energies to short circuit and die - thus no good for ritual or sexual magic. However spells do work when cast for or on gay people.

I performed interviews with Alex Sanders shortly before his death and with respected author of Wicca Doreen Valiente, who is also sadly deceased.

I formed my Coven, The Covenant of Earth Magic in 1988 and have members worldwide.
​PLEASE NOTE - I GET YOU A RESULT BUT I DON'T GIVE TIMESCALES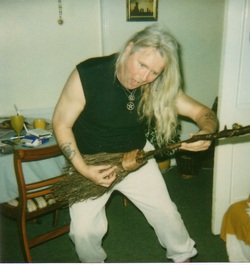 I make no apologies for this site being a long one as I want you to get an idea of the real me if I am to help you. Its better for me to put magazine articles up so that you can read what others have written about me as opposed to making lots and lots of claims TAKE TIME TO READ IT as most of the questions you may ask are covered here.

Two in every five people that I help have the tendency to become nuicances and in this mean become wholly dependent on me to keep them going. Whereas I am a kind person and to a certain degree an 'agony uncle' I do not 'DO' reassurance or people not being able to stand on their own two feet. So emails everyday telling me how bad people feel eventually don't end up being read! So if you are one of these people, and I quickly spot it in someone, it is wise not to do it to me. Neither do I get on with people who are watching a stop watch as to how long its been since the break up or what ever the problem may be. Because you pay for my services doesn't mean you have bought my soul. If you can understand that we'll get on fine. So please don't get on the phone everytime you have a secure moment. IMPORTANT. CALLS FROM 11AM - 4PM UK TIME ONLY. NO CALLS AT WEEKENDS.
---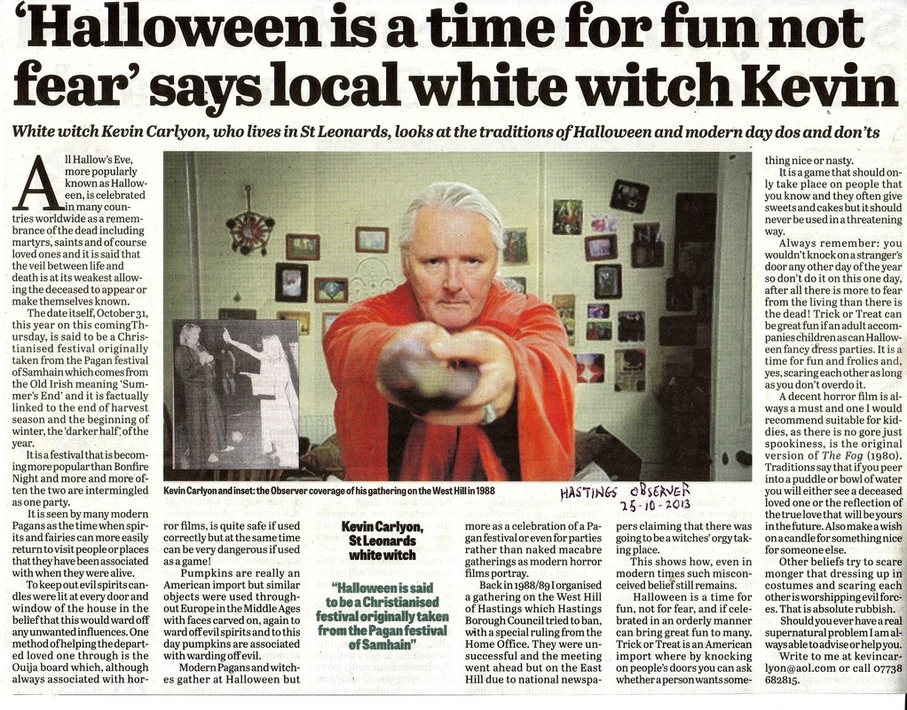 PLEASE NOTE - IT IS 100% NOT ADVISED TO CHANGE FROM BLACK MAGIC TO WHITE MAGIC AT ANY TIME. THIS IS BECAUSE BLACK MAGIC IS FAR STRONGER AND CAN CAUSE SEVERE PROBLEMS IF CHANGED. IT IS IMPORTANT THAT YOU ARE CLEAR IN YOUR OWN MIND AT THE START.

PLEASE SEE PAGE 33 FOR MY CONDITIONS OF HELPING PEOPLE
New Email address from Dec 2019
​kevthewitch@outlook.com