HERE'S A BIT OF CHAT WITH KEVIN CARLYON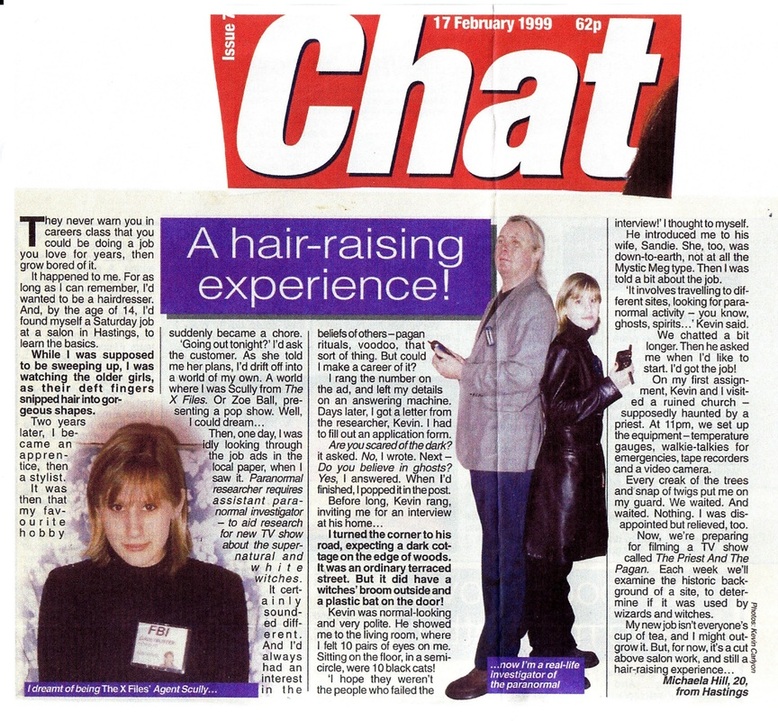 TAROT CARD READINGS BY KEVIN CARLYON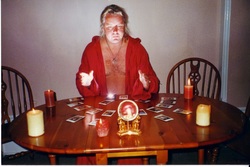 I have performed Tarot Readings for over 36 years and I am pleased to say that people who come to me always come back. I don't charge the earth like some readers and do not sit watching a clock. I do past, present and future and then specific questions. Perhaps this short film will explain -
http://youtu.be/5v-wDr8yvz0
I charge £25 for a reading in person and £1 extra for a cd recording. I do absent readings on cd and on occassions over Skype but I don't do phone or email readings.
---
SO WHERE IS MY WIFE SANDIE IN ALL OF THIS? HERE IS A 'CORNY' ARTICLE FROM 'FULLHOUSE' MAGAZINE IN OCTOBER 2011. (Spot the errors)!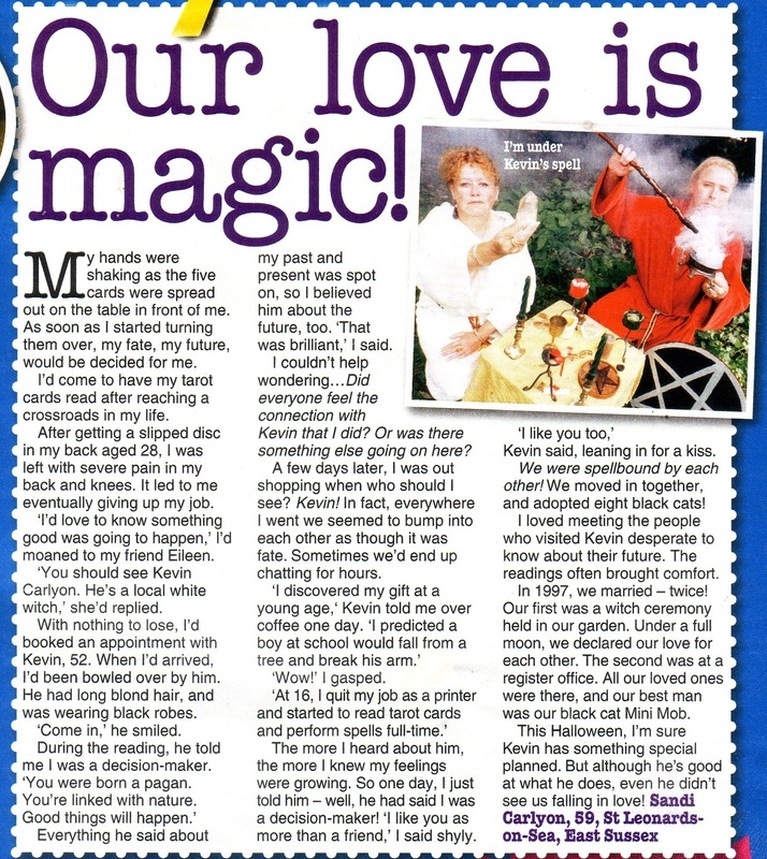 SPELLS FOR ALL PURPOSES
kevincarlyon@aol.com
+44 7851 686613 outside of UK
07851 686613 from UK
TEXT ON EITHER NUMBER
PLEASE NOTE -
I GET RESULTS BUT I
​DON'T GIVE TIMESCALES.

---

---
Page 11